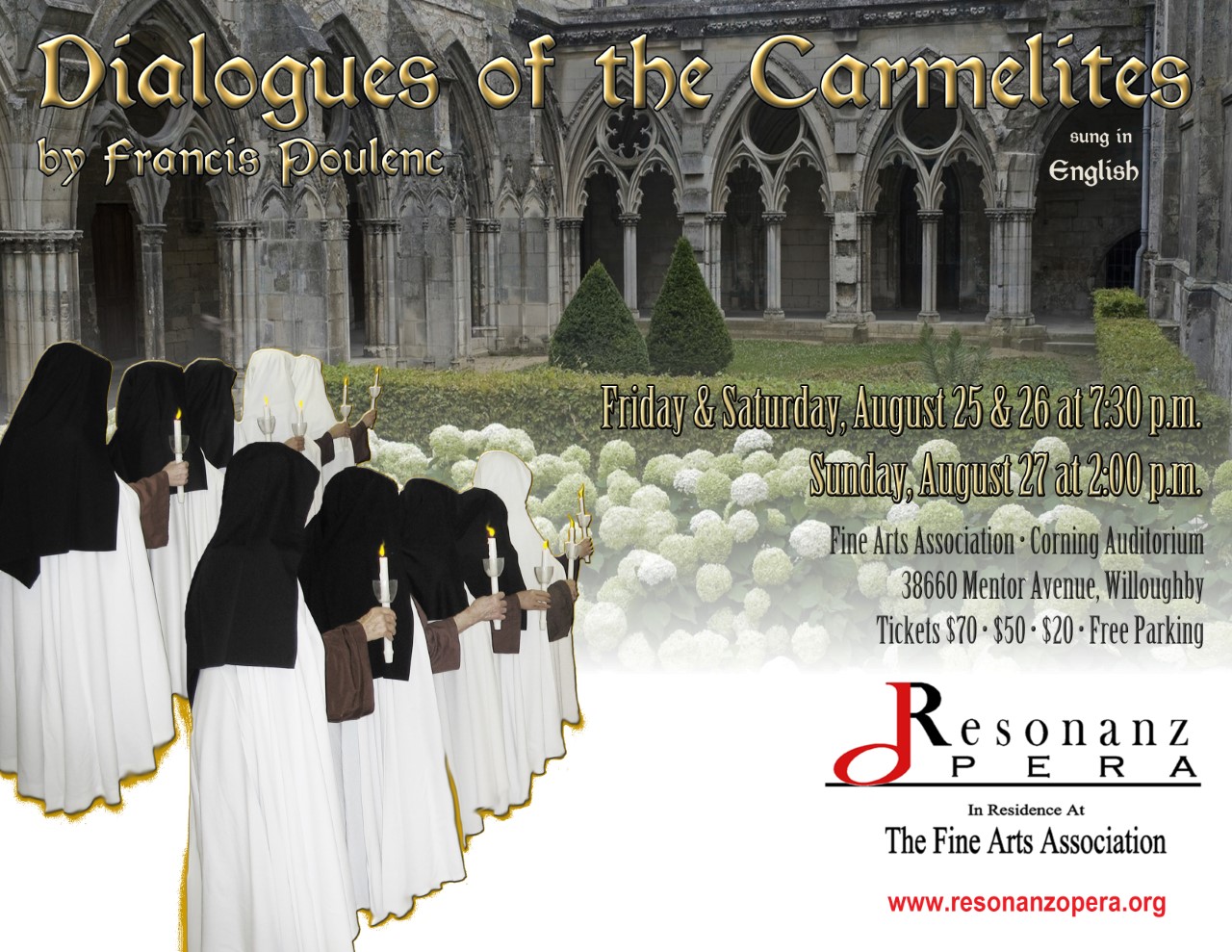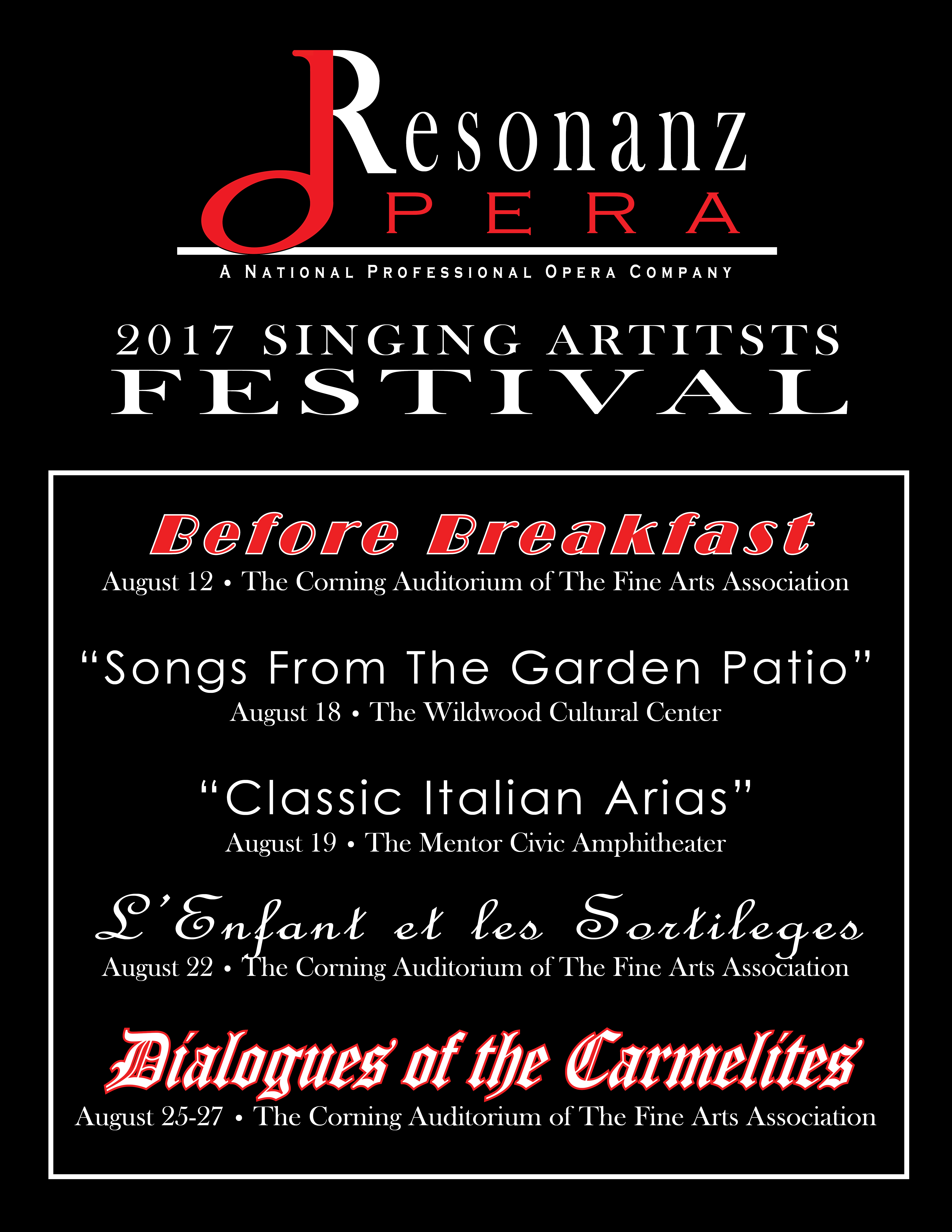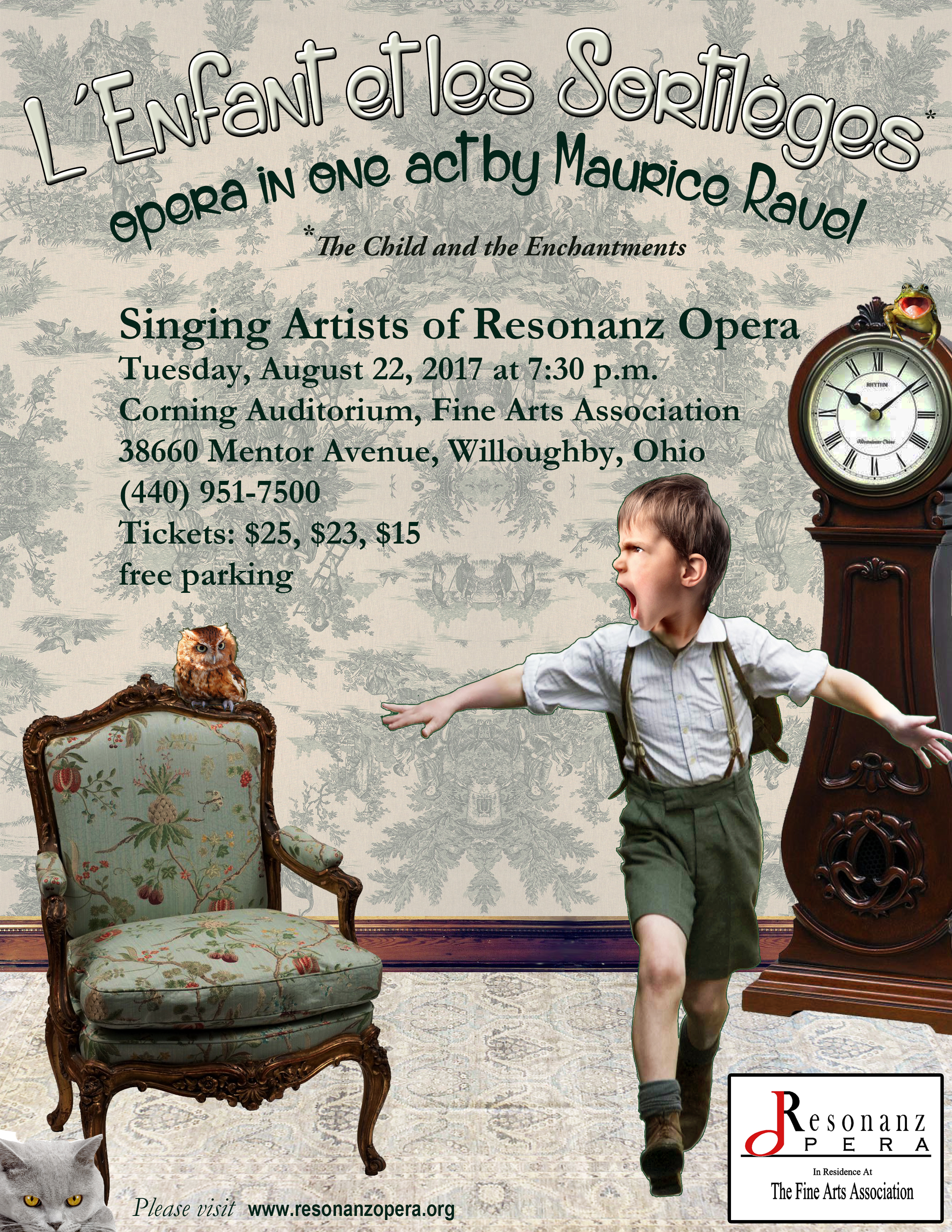 A Letter from Our Founder, Ms. Heidi Skok
June 5, 2017
Dear Singers,
I wish to send you a warm invitation to attend the inaugural 2017 Season as a Singing Artist in the Singing Artist Festival Program, which functions alongside The Louise Davis Savage Mainstage Festival at Resonanz Opera. I am so delighted to invite you to come to the beautiful Lake County, OH area just east of Cleveland for three stellar weeks of operatic training, from August 7-27, 2017. There is NO age limit, and the vocal instruction is with a strong holistic approach to the Mind Body Voice connection, utilizing Yoga and Mindfulness. There will be one production for the Singing Artists, Maurice Ravel's L'enfant et les Sortileges sung in English with one performance for the general public on August 22, 2017. Additionally, the Singing Artists will be portraying the small roles and will form the chorus in the Louise Davis Savage mainstage production of Poulenc's Dialogues of the Carmelites. Singing Artists will also perform in two major concerts, one at the newly built Amphitheater at the City of Mentor Civic Center and the other at the Wildwood Cultural Center, both in Mentor, OH. Singing Artist will be showcased in both of these major concerts alongside of Mainstage artists. Our Singing Artists are considered in the future if they are successful for mainstage roles. Mezzo Resonanz alum Augusta Caso ('09) returns to Resonanz Opera to take the mainstage as Blanche. Augusta is embarking upon a major career, singing in many great houses including a MET debut next year.

We have engaged the highest level of faculty that includes Baritone Timothy Lefebvre of Oberlin, teaching voice and singing the role of the Marquis in Dialogues. Conductor/Coach Eric Malson of NYC, who will coach and play the performances of Dialogues. Cindy Sadler will teach a week of voice and her course on "The Business of Singing", and Georgianna (Georgi) Eberhard, Wig and Makeup Designer for NYCO, will be in attendance for a Masterclass in Stage makeup and Wig apparel. Cleveland coach/pianist Ben Malkevitch will join us to play the L'enfant score and performances. Worldwide-famed mezzo-soprano Coach and conductor Kathleen Kelly, known from her work with every major operatic establishment including the Metropolitan Opera, Houston Grand Opera, and Vienna Staatsoper, will play the performance of Before Breakfast on August 12, 2017. The day prior, on August 11, Ms. Kelly will give a public Masterclass. I wrap up the faculty by teaching voice for one week.

The Singing Artist Festival is a tuition based program of $2500. We are seeking host families for out-of-town artists, this keeps our tuition most reasonable. There are roles still available in L'enfant due to cancellations. WE ARE ONLY ACCEPTING UP TO 12 SINGERS.

I invite you to browse these website pages, and to apply to come to Resonanz Opera to study as a Singing Artist. Please submit a resume, headshot photo, and a link to a recording to hskok@resonanzopera.org. I look forward to hearing from you!

All good,
Heidi Skok
Founder/Artistic Director
Resonanz Opera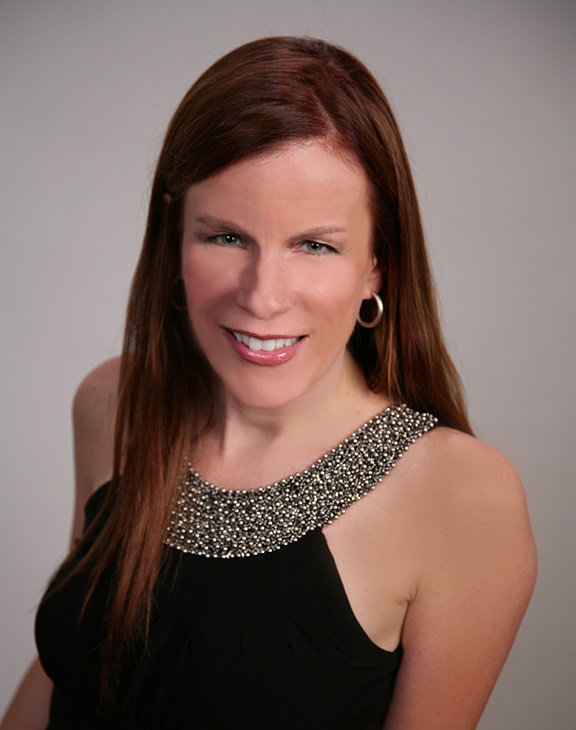 Support Us
Resonanz Opera productions and educational programs are made possible by wonderful supporters like you. By making a special gift, you will help us to expand our artistic initiatives and extend our outreach to the community. Resonanz Opera is a 501(c)3 non-profit organization, assuring that your contribution is tax-deductible to the fullest extent of the law. Thank you for your thoughtful consideration and for your generous support of Resonanz Opera. We look forward to seeing you in August 2017 for our inaugural opera summer season.
The Resonanz Opera Summer 2017 Season is supported in part by:
The Fine Arts Association of Willoughby
•
The City of Mentor
•
The Lake County Visitor's Bureau
•
The Lake County Music and Drama Club