Resonanz Opera, A National Professional Opera Company

Resonanz was founded in 2009 by Metropolitan Opera Veteran, Heidi Skok. At that time, the organization operated as a three-week summer vocal instruction training program festival for singers at The College of Saint Rose in Albany, New York.

Today, Resonanz Opera is a national professional opera production company fulfilling its primary mission to support the development of opera singers with vocal training and essential technical work. By creating mainstage performance exposure opportunities for them through the production of operas, Resonanz Opera offers its singing artists the ability exclusively train under and perform directly with renowned international and national-level talent on and off stage.
Heidi Skok, Resonanz Opera Founder
Mezzo-soprano Heidi Skok performed in numerous productions at the Metropolitan Opera as a soprano from 1992 to 2003. Ms. Skok is renowned as a recitalist and concert presenter. Recent engagements have included her first Sesto with Upstate Chamber Opera, a concert for Gay Pride at the Spectrum premiering new mezzo and flute song cycle by American composer Gerald Busby in New York City, a St. Paul's Cathedral appearance, concerts with the Octavo Singers including an appearance at Proctors Theater in Schenectady, NY, a concert in Princeton, NJ premiering songs of American composer Gerald Busby, her first Messiah, several Saint Rose Camerata Series concerts, a concert celebrating the music of American composer Gerald Busby at the Massry Center for the Arts in Albany, NY, and the premiering of one of American composer Martin Hennessy's songs at The National Opera Center in New York City.
Ms. Skok's Teaching Experience
Ms. Skok has previously taught vocal instruction at The New School University on the Voice Faculty of the Actors Studio MFA Program, on the faculty of the New England Conservatory in Boston, Curtis Institute, the University of Kentucky, Bennington College in Vermont, and The College of Saint Rose in Albany, NY. Her students have sung at such opera houses as The Metropolitan Opera, English National Opera, Deutsche Oper Berlin, Leipzig Oper, New York City Opera (now defunct), Washington National Opera, Glimmerglass Opera, Chautauqua Opera, Steans Institute at the Ravinia Festival, Santa Fe Opera, Glyndebourne, and San Diego Opera. Her students sing at The Metropolitan Opera, on Broadway, and in recording studios.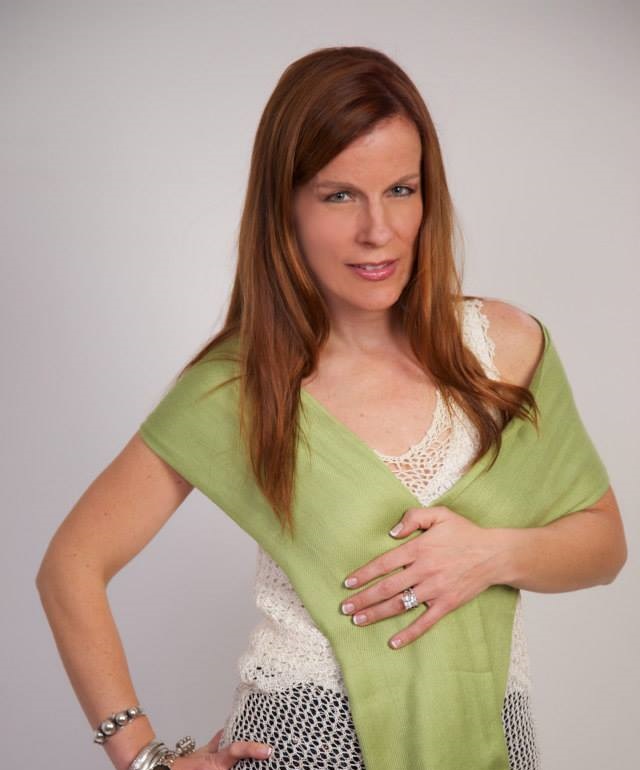 ---
Classical Singer Magazine



January, 2010
---
S  P  O  T  L  I  G  H  T




O N
ESONANZ

(CLICK IMAGE TO ENLARGE)
The second season of Resonanz Albany Singer Intensive Festival Resonanz took a huge leap forward, producing the opera Dialogues of the Carmelites by Francis Poulenc with overwhelming success and acclaim. A theater space in Troy, NY was chosen as the venue, and Ben Spierman of The Bronx Opera in NYC was selected to direct. Every night was sold out, with four performances. The three-week Festival of top-leveled voice teachers, opera coaches, Feldenkrais, Mindfulness, Yoga, and performance opportunities was praised as a wonderful benefit to singers that had come from all of the country. The opera production was itself highly received by the patrons and media in the Albany Capital Region.
After two tremendous seasons, however, the per event-based company RESONANZ had still chosen to refrain from positioning itself for another season to further develop into the more mature form of arts organization which would typically be operated with self sustaining multi-annual objectives. A move to the Cleveland area for Heidi Skok would later change that. With new deeper vision, inspiration, support, and widespread local and national interest, she has actively re-launched RESONANZ and done so in a new form – that of an opera company. The first Resonanz Opera season is ready to launch, and we are looking forward very much to forming new history.
History of The Organization
The Resonanz Albany Singer Intensive Festival formally began as a non-profit 501(c)3 organization in the State of New York in 2009. Gifted young opera singers came to "RESONANZ" from across the United States and Canada to participate in the July 19th-August 7th, 2009 vocal training program. Masterclasses took place throughout the Festival program, held by RESONANZ faculty in addition to guest artists. Vocal coaching and holistic pursuits, such as Yoga, Feldenkrais, and general meditation were offered daily to give singers the focus and edge they would need for the intensity of the program. The program also provided the option to receive three College credits for completion.
In addition to working with exceptional artist faculty from such prestigious organizations as The Metropolitan Opera, Los Angeles Opera and The Houston Grand Opera, singers also performed in a series of concerts held throughout the Albany, NY region. Performances also included an important partnership that season with the former Lake George Opera, now Opera Saratoga. This partnership produced the one-act opera of Artistic Director at the time, Curtis Tucker, called The Stranger's Tale.
RESONANZ formed a few very important partnerships during the initial summer season which included Lake George Opera at Saratoga and The Albany Institute of History and Art. At the Institute on July 20, 2009, RESONANZ had a Gala evening where Der Schauspieldirektor by Mozart was performed, partnered with Lake George Opera. It was also a heartfelt endeavor to have partnered with Lake George Opera on the one-act opera, The Stranger's Tale and provided the highest possibly quality training to these young Opera Singers that came to the area from all over the country. State funding was sought to produce the new Opera Concert Series that Heidi Skok had envisioned, and later, RESONANZ was awarded a generous $15k grant in funding from Senator Breslin's office from New York State.
Resonanz Opera Today
Resonanz Opera is a national professional opera company that delivers top caliber mainstage opera productions directly connected to vocal education programs.
The ability to create real world experience opportunities for the developing artist is critical to the career of the singer, and Resonanz's Opera's foremost training program, the "Singing Artists Festival Program" has been designed to fit this need. Resonanz Opera's artist instruction program is based upon a standard Young Artist Program, but with the abolition of a the commonly accepted upper age limit for singers.
Uniquely, Resonanz Opera is centered upon using a holistic wellness approach applied to opera vocal study and development by bringing Yoga and Mindfulness into the setting of voice. Resonanz Founder Heidi Skok pursues and promotes making the "Mind-Body-Voice Connection" where a singer becomes in much closer touch with their own voice. For the last decade, Ms. Skok has pioneered the use of this powerful tool with vocal instruction as well as with performance. Resonanz Opera now brings this idea into full practice.
---
Summer 2017 Opera Production Season
As an opera company, Resonanz Opera now produces classic and contemporary opera performances on the national level. Resonanz Opera has already presented the Ohio Premiere of Canadian Composer Peter Skoggard's La Voix Perdue, featuring rising Canadian soprano Bridget Hogan, local favorite Greg Gnau, and sought after repertoire specialist Ben Malkevitch at the piano, to great acclaim this April.
We continue this dedication to new music with our presentation of Thomas Pasatieri's Before Breakfast featuring acclaimed soprano Jenny Cresswell, and highly sought after music director; collaborative pianist and Coach Kathleen Kelly in our summer season. The fall features our own Heidi Skok in one of the pillars of twentieth century opera, Menotti's The Medium in the new Mentor Civic Amphitheater in partnership with the City of Mentor. Our 2018 season brings Tom Cipullo's lauded work Glory Denied to Ohio audiences.
Resonanz is a home for great voices and grand opera. This year we feature artists from the Metropolitan Opera, New York City Opera, and houses around the world in our mainstage production of Poulenc's masterpiece Dialogues of the Carmelites. In 2018 we assemble another wonderful cast to present Verdi's Un Ballo in Maschera (the masked ball) a tale of beauty, love, political intrigue and tragedy in the fine tradition of grand Italian Opera.
---
High School Outreach and Apprentice/Internship Programs
Resonanz Opera is planning to launch several new youth oriented vocal education programs in the immediate future, coming in late 2017 and early 2018. The Outreach Program will allow us to introduce opera to this young audience, and the High School Apprentice/Internship Program will be a direct extension of the High School Outreach Program to further a child's interest in the pursuit of opera singing. Initial rollout of the programs may be at least primarily promoted to local Lake County Painesville Township Schools.
We are pleased to announce that we have just chosen our first three Summer 2017 Apprentice/Interns, and are working to introduce more of the area school children to the art of opera with on site school Outreach Program visits and events this fall.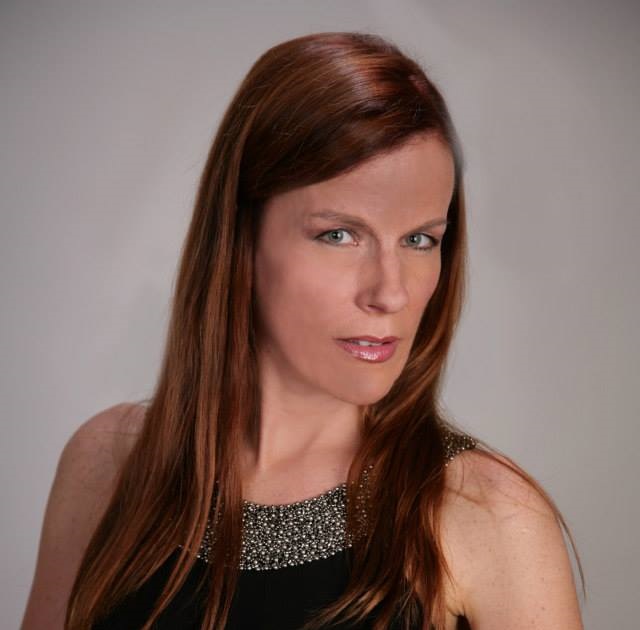 Heidi Skok
Founder, President, and Artistic Director
Heidi Skok is an alumnus of the Metropolitan Opera's Young Artist Development Program, a graduate of Carnegie Mellon University with a BFA in Vocal Performance and a recipient of an Artist's Diploma from Tito Capobianco's Pittsburgh Opera Center (Duquesne University).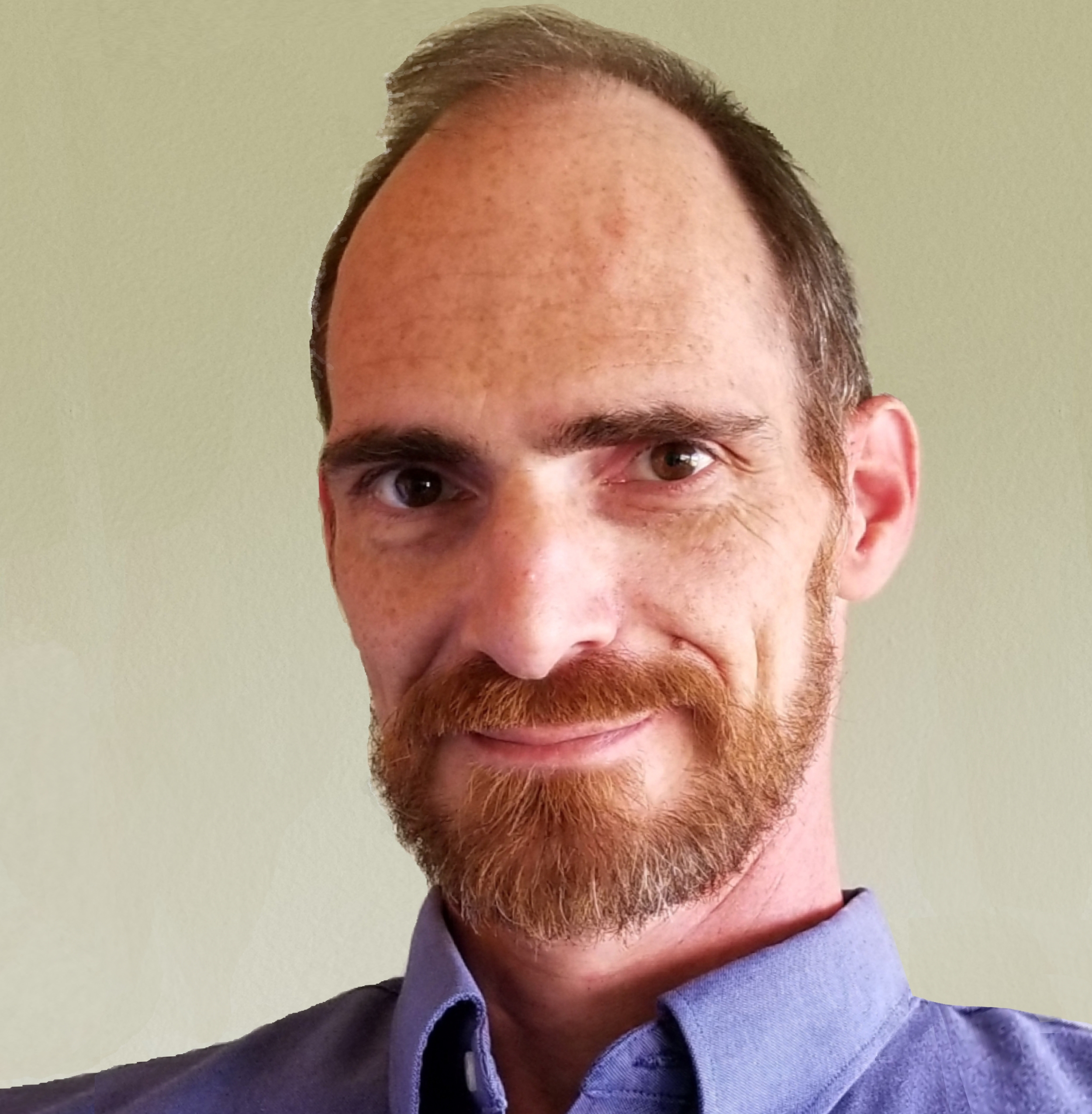 James Musacchio
Director of Operations and Information Technology
Having made his formal career as a software engineer, in the last few years James has turned his broad expertise in the integration of technology and business toward helping his longtime friend Heidi Skok reach her vision for Resonanz Opera. James attended and graduated from both Riverside High School and Carnegie Mellon University along with Heidi, earning a Bachelor of Science in Information and Decision Systems and a Master of Information Systems Management while he studied at CMU. At Resonanz Opera, James now applies his professional experience including website development, business analysis, project management, information security management, and graphic design. Currently, James is steering Resonanz Opera's internal operations management functions in addition to planning and implementing all technology-related initiatives. James also enjoys supporting the website development and administrative needs of both Ms. Skok's vocal instruction business website skokstudio.org and her professional opera vocalist website, heidiskok.com.
The Resonanz Opera Board of Advisors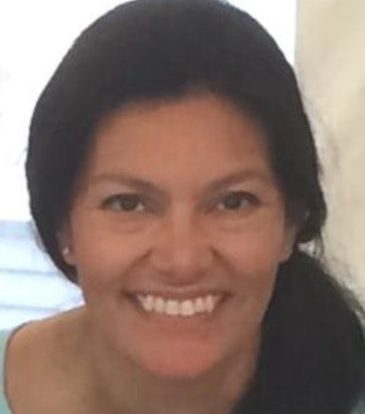 Diana Hernandez
Co-founder and Founding Executive Director
Diana Hernandez served as Executive Director of Resonanz from 2009 to 2011. She oversaw the daily business operations of its three-week Young Artist Festival at the College of Saint Rose in Albany, NY. Ms. Hernandez currently is a legislative executive assistant at the New York State Assembly in Albany, NY.
Marianne Cornetti
Marianne Cornetti is recognized internationally as one of the leading Verdi mezzo-sopranos of her generation. She has appeared as Amneris in Aida, Azucena in Il Trovatore, and Princess Eboli in Don Carlos at such theaters as the Teatro alla Scala in Milan, Royal Opera House Covent Garden, Metropolitan Opera, Vienna State Opera, Bavarian State Opera, Teatro dell'Opera di Roma, Deutsche Oper Berlin, Theatre Royale de la Monnaie in Brussels, Teatro Comunale in Florence, Arena di Verona, Gran Teatre del Liceu in Barcelona, and Teatro di an Carlo in Naples.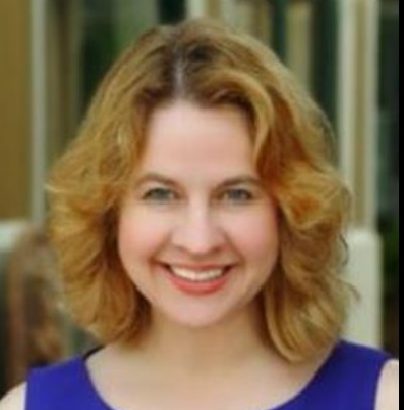 Katherine McDaniel
Founding member of Resonanz, and SYNKRONICITI (https://synkroniciti.com) a sponsored project of Fractured Atlas, a non-profit arts service organization where generous artists collaborate and create.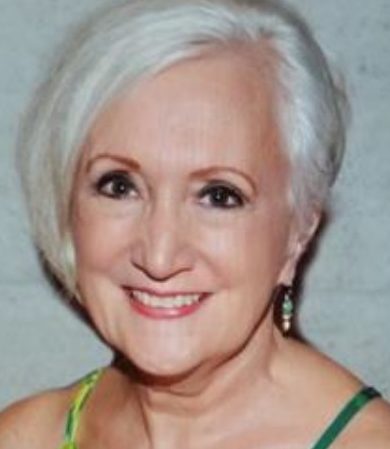 Lois Davis
Music Director of many Lake County productions.
Concurrently a board member of The Fine Arts Association, the home of Resonanz Opera.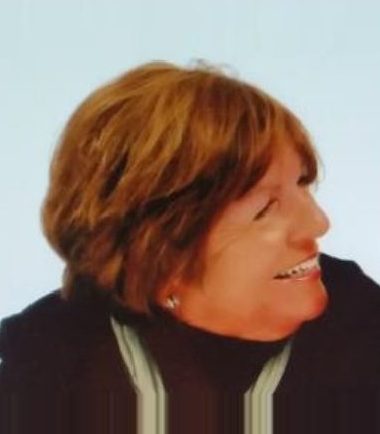 Joan Parks
President, Lake County Music and Drama Club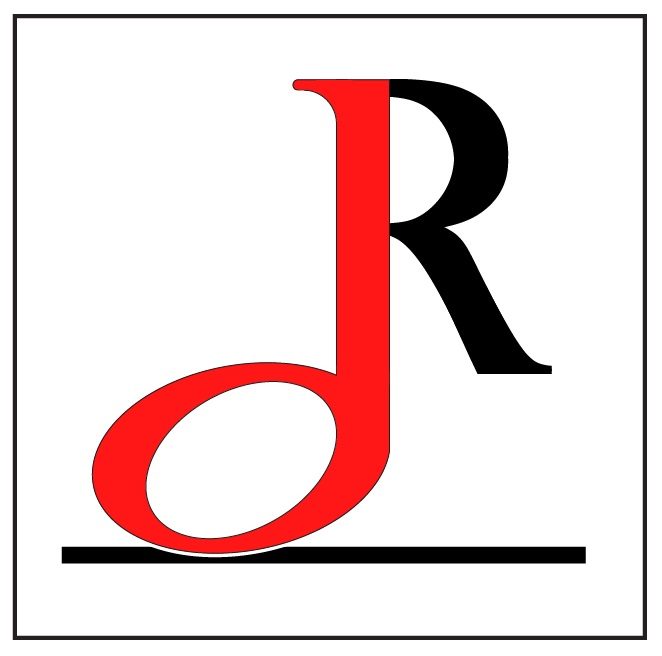 Resonanz Opera would like to give the greatest thanks to
The Fine Arts Association in Willoughby, Ohio.
The Fine Arts Association's gracious support has been
essential to Resonanz Opera's endeavors.
We are also pleased to have the support of the City of Mentor,
and are grateful for the support of the Lake County Visitors Bureau.
We invite you to raise your voice for the arts
and art education in your community and join us
as we bring great art to a wider audience at the highest level.