About Resonanz Opera
Resonanz Opera provides a vocal study program open to all age groups and stages of vocal development.
The BIG VOICES Program of vocal study operates from within an opera training company that is dedicated to education and performance at the highest levels. Talented entry level high school students and emerging professionals have all come together at Resonanz to study under and to perform alongside established mainstage professionals all on one stage, in a supportive atmosphere.
Resonanz is Opera for ALL voices.
Heidi Skok
Resonanz Opera Founder
Mezzo-soprano Heidi Skok performed in numerous productions at the Metropolitan Opera as a soprano from 1992 to 2003. Ms. Skok is renowned as a recitalist and concert presenter. Recent engagements have included her first Sesto with Upstate Chamber Opera, a concert for Gay Pride at the Spectrum premiering new mezzo and flute song cycle by American composer Gerald Busby in New York City, a St. Paul's Cathedral appearance, concerts with the Octavo Singers including an appearance at Proctors Theater in Schenectady, NY, a concert in Princeton, NJ premiering songs of American composer Gerald Busby, her first Messiah, several Saint Rose Camerata Series concerts, a concert celebrating the music of American composer Gerald Busby at the Massry Center for the Arts in Albany, NY, and the premiering of one of American composer Martin Hennessy's songs at The National Opera Center in New York City.
Ms. Skok's Teaching Experience
Ms. Skok is presently on the voice faculty of Oberlin College Conservatory as a Visiting Professor of Voice. She is also on the faculty at The Fine Arts Association and teaches privately at Skokstudio. Ms. Skok has previously taught vocal instruction at The New School University on the Voice Faculty of the Actors Studio MFA Program, on the faculty of the New England Conservatory in Boston, Curtis Institute, the University of Kentucky, Bennington College in Vermont, and The College of Saint Rose in Albany, NY. Her students have sung at such opera houses as The Metropolitan Opera, English National Opera, Deutsche Oper Berlin, Leipzig Oper, New York City Opera (now defunct), Washington National Opera, Glimmerglass Opera, Chautauqua Opera, Steans Institute at the Ravinia Festival, Santa Fe Opera, Glyndebourne, and San Diego Opera. Her students sing at The Metropolitan Opera, on Broadway, and in recording studios.

History of Resonanz Opera
An Opera Singer's Journey
Heidi Skok Discusses The Birth of Resonanz Opera
Resonanz Opera was born and out of my love for singers and from my own personal experience as a singer. My desire is to help them develop vocally and professionally, sharing what I've learned from my own lifetime of experiences as an operatic vocalist. Along my journey, I discovered how important it is that singers receive good, healthy technical guidance that includes care for their overall well-being. I also found that a singer's vocal development can indeed continue far beyond age twenty-nine. Furthermore, my own personal experience taught me that a younger singer can tremendously benefit from formal instruction as early as the mid-teens. Resonanz Opera holds these ideas about the developing singer closely to heart.
As a young singer, my voice was not well understood, as can sometimes be the case with less mature voices. My first voice teacher heard high notes, and, with little else to go on, routinely decided that I was a soprano. Having little way of knowing otherwise, I went with it because that was simply what was being told to me by my mentor. Trusting the wisdom and instruction of one's mentor is certainly essential, but physically it was uncomfortable and not easy. Even though I was very technically astute, I couldn't help but feel something wasn't quite right. And that feeling began to become stronger over time.
I reached a point in 2006 when, during a soprano job singing in Benedicite by Ralph Vaughn Williams, I could not get the sustained high B natural for twelve counts. But I was determined, and I tried again and again until I ultimately injured myself and was forced to take a few weeks off. My teacher at that time, Trish McCaffrey, suggested that I switch things to the mezzo realm. That fach change came as a blow to my identity as a singer, even though colleagues who worked with me toyed with the idea of me being a mezzo. But in all of that time during my early career it was never really voiced to me until I could no longer get into the soprano realm. I was thirty-six years old at this discovery. As a mezzo-soprano, the effort and discomfort I had endured as a soprano wasn't there anymore, and it had been replaced by a newly unleashed ability to sing without a feeling of difficulty! Read more..
For me, my discovery had not come at an earlier point as a singer. But I am not alone. This is one reason that Resonanz Opera has no age limit. Voices and people develop in different ways and at different times. Resonanz Opera believes that there should be no exclusionary, fabricated limitations for a singer of any age to pursue healthy vocal development in this way. We have absolutely no upper age restriction to apply for an audition for the BIG Voices Program.
Resonanz Opera provides a loving and compassionate atmosphere, and singers can feel free to produce their work without feelings of judgement or disfavor by their colleagues. An opera singer can dig into their character and voice so that the best possible product can come across on the stage. Resonanz Opera operates on principles of kindness and consideration, and not by peer intimidation or by imposing fear of reproach. In my career, I saw so many unfortunate fearful moments for singers, placed on them by the very people who had hired them. I never want to see that kind of thing again, and we work to keep the attitude at Resonanz Opera uplifted and friendly.
Singers need to be completely supported in their endeavors as an artist. What one is thinking is of paramount importance to a singer's ability to perform at their peak, and that is why we have Mindfulness at Resonanz Opera. We like to start our days meditating together with Mindfulness. With this type of meditation, we learn to just quietly observe our thoughts, and we learn strategies to handle those observations whether they be positive or negative. Resonanz Opera is unique in this country with our focus on both dramatic voices and wellness that we offer to our artists. How one thinks governs what they will experience on stage, so we offer this as a part of all three of our programs. With this provision of wellness tools, a singer can be open to embrace each day of the program as well as their character on stage.
Come join us at Resonanz Opera to grow professionally as an artist and as a person!
The Organization Grows
The Resonanz Albany Singer Intensive Festival formally began as a non-profit 501(c)3 organization in the State of New York in 2009. Gifted young opera singers came to "RESONANZ" from across the United States and Canada to participate in the July 19th-August 7th, 2009 vocal training program. Masterclasses took place throughout the Festival program, held by RESONANZ faculty in addition to guest artists. Vocal coaching and holistic pursuits, such as Yoga, Feldenkrais, and general meditation were offered daily to give singers the focus and edge they would need for the intensity of the program. The program also provided the option to receive three College credits for completion.
In addition to working with exceptional artist faculty from such prestigious organizations as The Metropolitan Opera, Los Angeles Opera and The Houston Grand Opera, singers also performed in a series of concerts held throughout the Albany, NY region. Performances also included an important partnership that season with the former Lake George Opera, now Opera Saratoga. This partnership produced the one-act opera of Artistic Director at the time, Curtis Tucker, called The Stranger's Tale.
RESONANZ formed a few very important partnerships during the initial summer season which included Lake George Opera at Saratoga and The Albany Institute of History and Art. At the Institute on July 20, 2009, RESONANZ had a Gala evening where Der Schauspieldirektor by Mozart was performed, partnered with Lake George Opera. It was also a heartfelt endeavor to have partnered with Lake George Opera on the one-act opera, The Stranger's Tale and provided the highest possibly quality training to these young Opera Singers that came to the area from all over the country. State funding was sought to produce the new Opera Concert Series that Heidi Skok had envisioned, and later, RESONANZ was awarded a generous $15k grant in funding from Senator Breslin's office from New York State.
The second season of Resonanz Albany Singer Intensive Festival Resonanz took a huge leap forward, producing the opera Dialogues of the Carmelites by Francis Poulenc with overwhelming success and acclaim. A theater space in Troy, NY was chosen as the venue, and Ben Spierman of The Bronx Opera in NYC was selected to direct. Every night was sold out, with four performances. The three-week Festival of top-leveled voice teachers, opera coaches, Feldenkrais, Mindfulness, Yoga, and performance opportunities was praised as a wonderful benefit to singers that had come from all of the country. The opera production was itself well received by the patrons and media in the Albany Capital Region.
After two tremendous seasons, however, RESONANZ refrained from positioning itself for another season. RESONANZ could not at that time further develop into a more mature arts organization that operates year-round rather than solely in the summer months. But a move to the Cleveland area for Heidi Skok would later change that. With new deeper vision, inspiration, support, and widespread local and national interest, she has actively re-launched RESONANZ and done so in a new form – that of an opera company.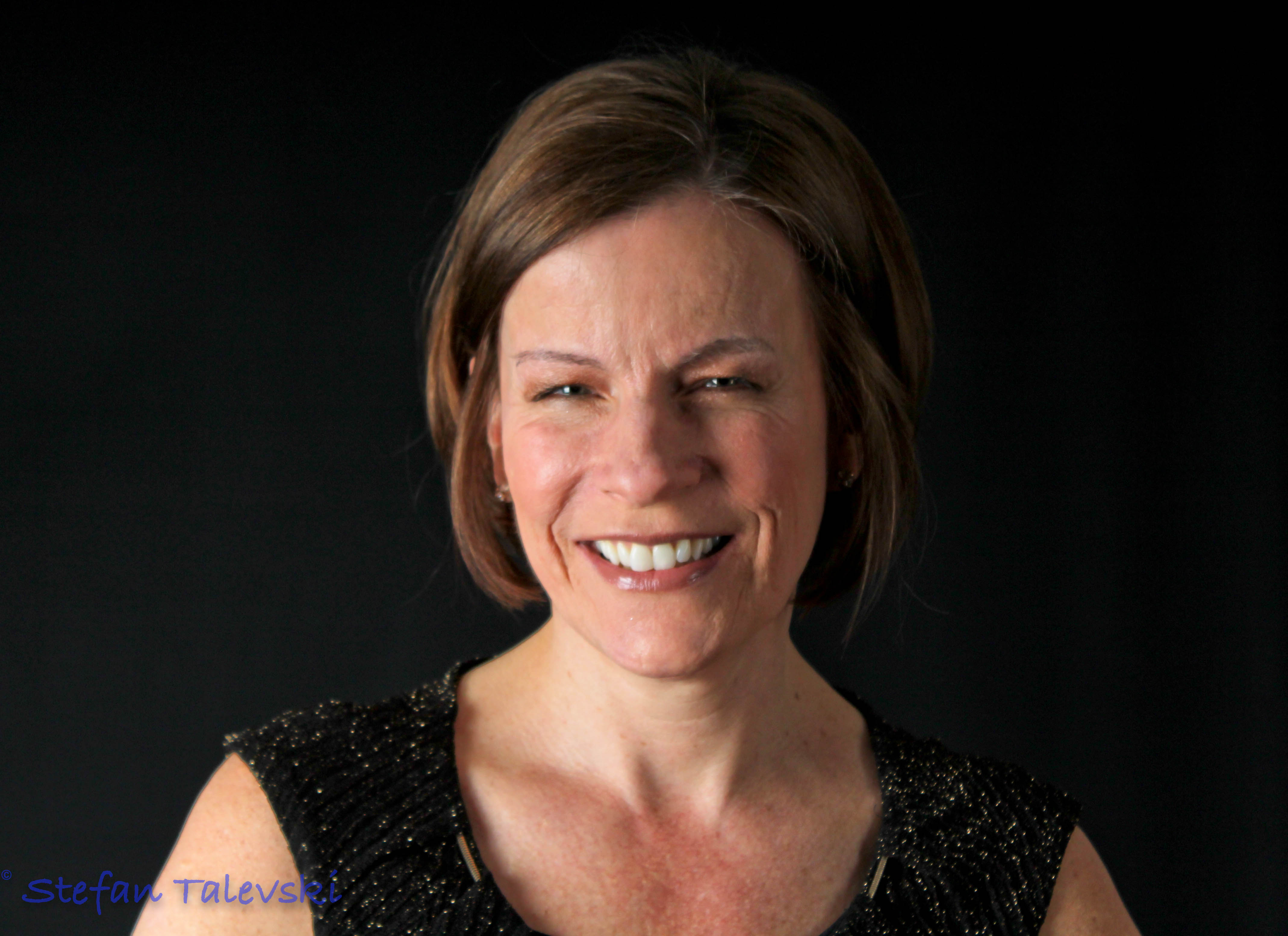 Heidi Skok
Founder, President, and Executive Artistic Director
Soprano turned Mezzo-soprano Heidi Skok, a veteran performer of the Metropolitan Opera continues to enjoy a very diverse career which has spanned four continents since her operatic debut in 1990 with The Pittsburgh Opera under the tutelage of Tito Capobianco. Ms. Skok sang at the Metropolitan Opera from 1991-2003 first as a Young Artist in the Met's Young Artist Development Program (now the Lindemann Program) and then as an artist in such challenging repertoire as Schoenberg's Moses und Aron and Strauss' Ariadne auf Naxos. Ms. Skok's repertoire at the MET traversed the German, Czech and Russian operas which included Pique Dame, Jenufa, Parsifal, Tannhäuser and Benjamin Britten's Death in Venice, to name a few.
As an artist who excels on the concert stage, Ms. Skok has sung in such notable concert halls as Carnegie Hall, the 92nd Street Y in NYC, and Jordan Hall in Boston. An interpreter of new music, Skok recorded Women's Voices and Songs of Martin Hennessy for Newport Classic in 1998. She hopes to record a mezzo album in the future. Ms. Skok is the recipient of many awards including a Sullivan Award from Opera America, Opera index, The Center for Contemporary Opera and a Semi-finalist in the Birgit Nilsson competition. She is a 1990 graduate of Carnegie Mellon University and holds an Artist Diploma from Duquesne University.
Ms. Skok maintains Skokstudio in Cleveland, New York City, Chicago and on Skype and Zoom. She filled in on the Voice faculty at Oberlin Conservatory in the Fall of 2017 and has now joined the Voice faculty at Lakeland Community College for the Spring, 2018. In addition, she has taught on the voice faculties of The New School University, Bennington College, New England Conservatory, The University of Kentucky and The College of Saint Rose. Heidi Skok's career path has not been conventional nor straight, thus she loves to help other singers who struggle to find their way on their journey. Through her professional experience and her technical knowledge of the voice through her own transition to mezzo and other challenges, Heidi brings to singers her joy and passion for aiding other singers to Resonanz Opera which she founded in 2009. Resonanz continues in its new form in the Cleveland area since it's re-launch in 2017.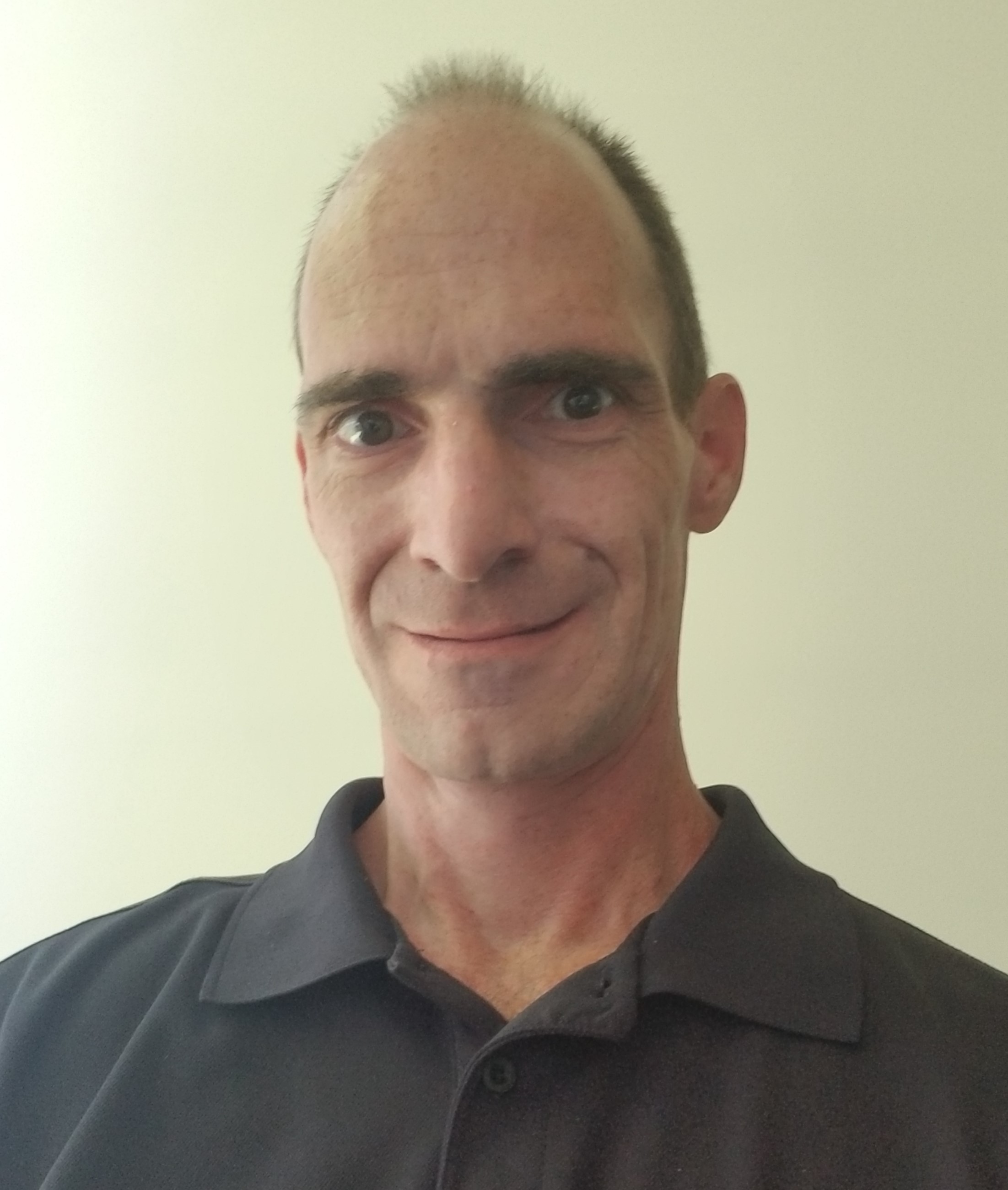 James Musacchio
Director of Operations and Information Technology
James Musacchio has made his career as software engineer over the last twenty five years. In the last few years James has turned his expertise with technology and business toward helping his longtime friend Heidi Skok reach her vision for Resonanz Opera. James attended and graduated from both Riverside High School and Carnegie Mellon University along with Heidi. While at CMU, James earned both a Bachelor of Science in Information and Decision Systems and a Master of Information Systems Management.
At Resonanz Opera, Mr. Musacchio now applies his broad professional experience including website development, business analysis, project management, information security management, and graphic design. Currently James steers Resonanz Opera's internal administrative operations and management functions in addition to planning and implementing all technology-related initiatives. James also enjoys supporting the website development and administrative needs of both Ms. Skok's vocal instruction business website skokstudio.org and her professional opera vocalist website, heidiskok.com.


Resonanz Opera would like to give the greatest thanks to The Fine Arts Association in Willoughby, Ohio. The Fine Arts Association's gracious support has been essential to Resonanz Opera's endeavors.
We are also grateful for continued the support of the City of Mentor, the Lake County Visitors Bureau, and The Cleveland Foundation.

We invite you to raise your voice for the arts and art education in your community and join us as we bring great art to a wider audience.