Resonanz Opera 2018 Singing Artists Program
A Program For All Singers
The Singing Artists Program is unique and forward-thinking. Resonanz Opera offers role opportunities to artists of all ages and stages of development in a supportive and positive environment dedicated to study and performance. There is no age limit to audition or work with Resonanz Opera. Resonanz Opera also emphatically rejects any form of discrimination for personal characteristics or traits, and encourages every singer with a good voice and a desire to work to apply for an audition.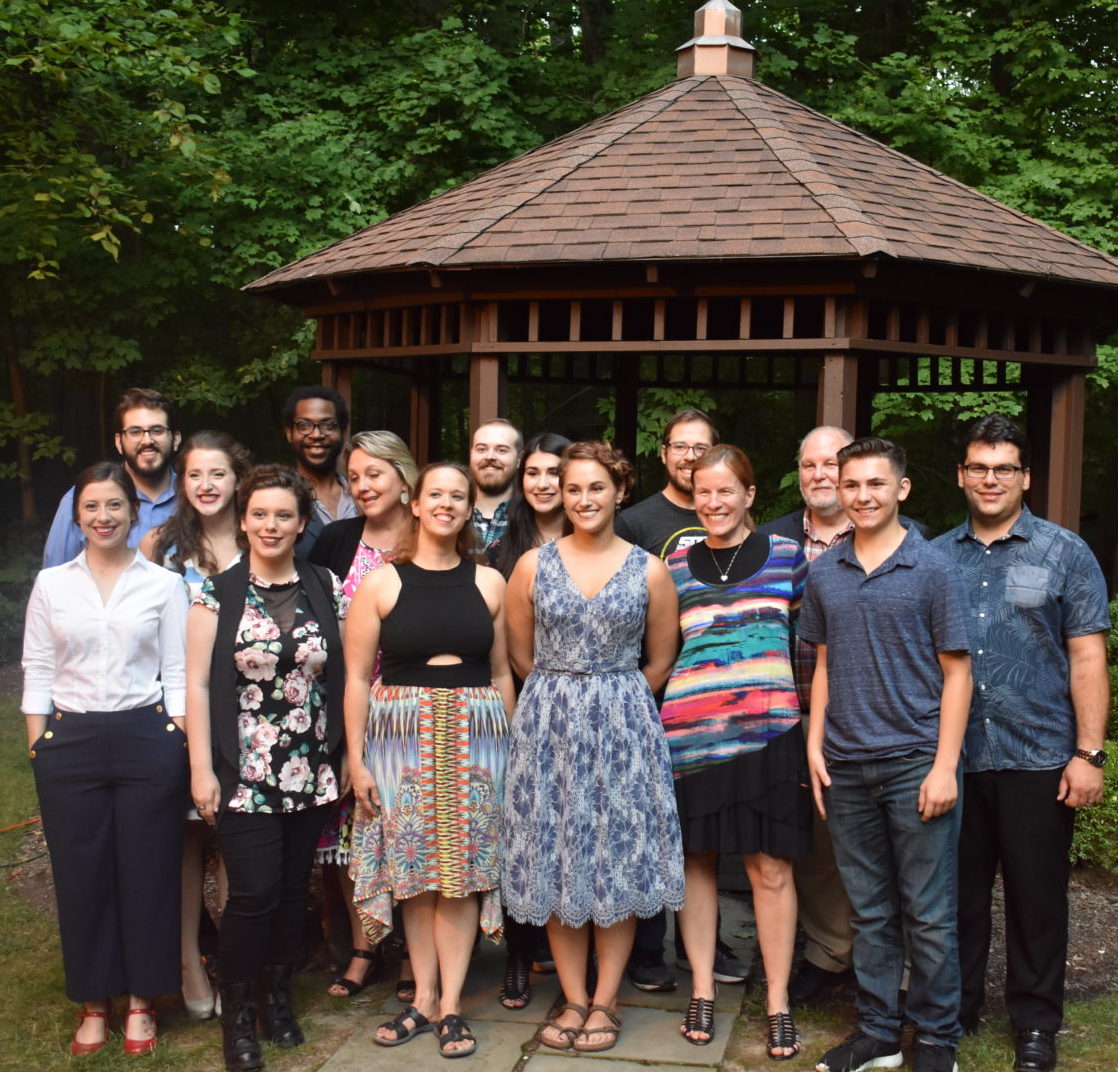 The Program Goals
The Singing Artist Program was established by Resonanz Opera's Heidi Skok, mezzo-soprano from her vast career experience. Singers seeking vocal and stage study and who want to bring their talent to the mainstage should apply. The program is offered in three different sessions with each session having three weeks of study that includes being cast in productions with national and international mainstage artists.
The Singing Artists Program is being extended in 2018 to include Bigger Voices in its support. Heidi Skok has worked for years with singers of bigger voices in her private studio Skokstudio and specializes technically in their vocal development. Similarly, the Singing Artists Program has also been extended to include talented high school student singers with the Resonanz Opera High School Internship Program. The Resonanz Opera Singing Artist Program is for ALL singers, without any age limit.
BIG Voices Program at Resonanz Opera
Resonanz Opera is pleased to announce the launch of a new program celebrating and championing Big Voices in this country and in Europe. Our first three week session of the Singing Artist Program (May 26-June 15), will present Richard Wagner's Act 2 of Tristan und Isolde and Giuseppe Verdi's Act 3 of Rigoletto. Voice lessons with Heidi Skok, who specializes in big voices, will take place. Other faculty to be announced shortly. This is an opportunity to prepare these roles for the stage and present them to an audience in Northeastern Ohio at the beautiful new Mentor Amphitheater. Resonanz Opera anticipates continuing to build this dramatic voice program with success.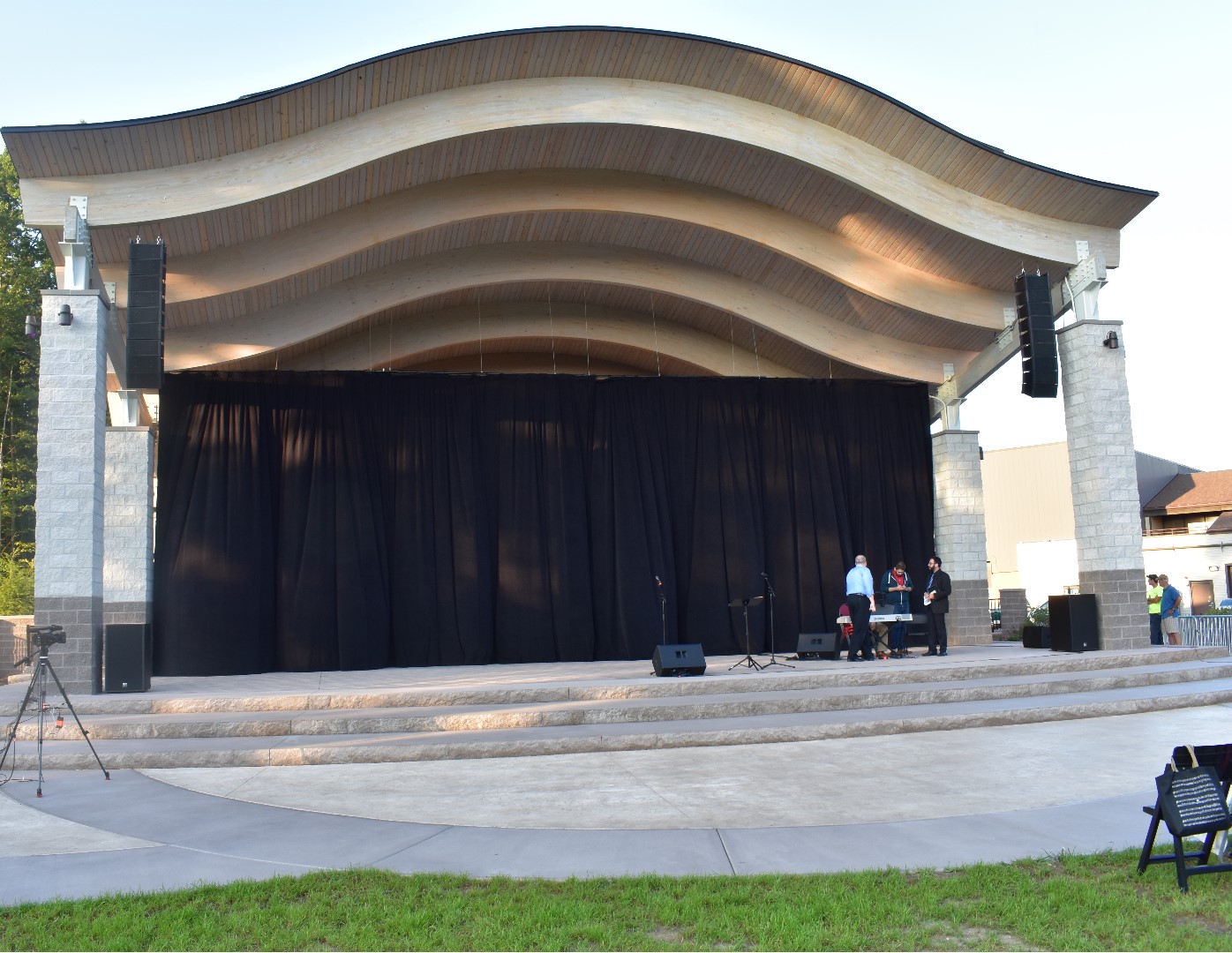 High School Internship Program

With the institution of the High School Internship Program, Resonanz Opera initiates area high school students into world of formal vocal study with emerging opera singers and esteemed professional singers, all together on one stage. High School interns are given the opportunity to perform small roles on stage with professional opera singers and study under master instructors. Resonanz Opera's internship program is singular in The United States because it casts High School Interns in small roles in the opera, and not just in the chorus. Visit the Resonanz Opera High School Internship Program page for more information.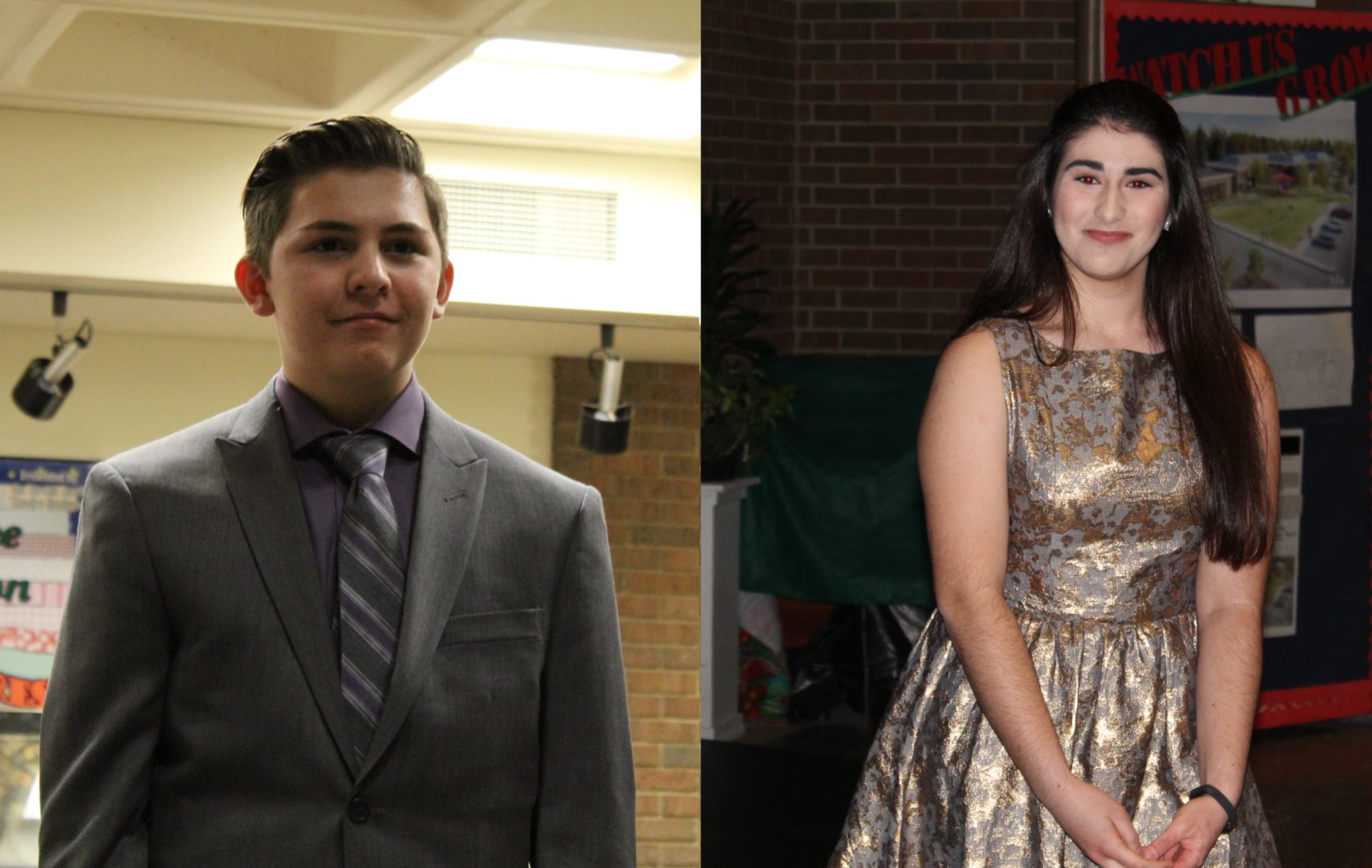 The Curriculum
Singing Artists will receive voice instruction with Heidi Skok and coaching for their roles in the performances. Additionally, Singing Artists will perform in the smaller roles of the mainstage productions, in the chorus and will cover the bigger roles and have the opportunity to sing some of the big roles that are not cast by mainstage artists. Yoga and Mindfulness instruction are also provided to encourage a healthy "mind-body-voice" connection and a lasting foundation of wellness and focus for developing singers.
Program Productions
| | |
| --- | --- |
|       First Session: |   |
|   | Act II of Tristan und Isolde |
|   | Act III of Rigoletto |
| Second Session: |   |
|   | The Medium |
|   | Suor Angelica |
|   | A Hand of Bridge |
| Third Session: |   |
|   | The Magic Flute |
|   | Dead Man Walking |
Auditions
Singers are currently being selected for auditions to attend the Singing Artists Program, the BIG Voices Program, and the High School Internship Program.
Enrollment in the Singing Artists and the High School Interns Programs require program participants to complete an online application for the audition. Audition applications must be submitted by candidate program participants before an audition can be considered. There is a fee to apply for an audition, which is paid online before the application is submitted.
• The application fee is $50.00 for the Singing Artists Program and the BIG Voices Program.
• The application fee is $25.00 for the High School Internship Program.
See the Auditions page for full information about applying for an audition with Resonanz Opera.
---
Tuition
• The tuition fee is $1500.00 per session to enroll in the Singing Artists and BIG Voices programs.
• The tuition fee is $500.00 per session to enroll in the High School Internship Program.
Other Program Information
• Vocal training with Heidi Skok and active training for the opera performance roles by well recognized vocal coaches.
• Mindfulness and Yoga instruction, which are notable parts of Resonanz Opera's unique program offerings that focus on "mind-body-voice" holistic wellness practices.
• Performances at the City of Mentor's new, beautiful Civic Amphitheater and other locations to be announced.
• There will also be a special opportunity to sing for an agent (or agents) at the end of the program to bridge the gap between voice study and the professional world of opera.
• Housing, meals, and transportation are not provided.
Please stay tuned for a listing of suggested local housing and meal options.
Tentative Program Daily Schedule
| | | |
| --- | --- | --- |
| 9am | | Mindfulness |
| 10am | | Yoga |
| 11am | | TBA |
| 12pm | | BREAK |
| 1pm – 5pm | | Opera Rehearsals, Voice Lessons, and Coaching |
| 5pm | | BREAK |
| 6pm – 9pm | | Evening Opera Rehearsals/Masterclasses |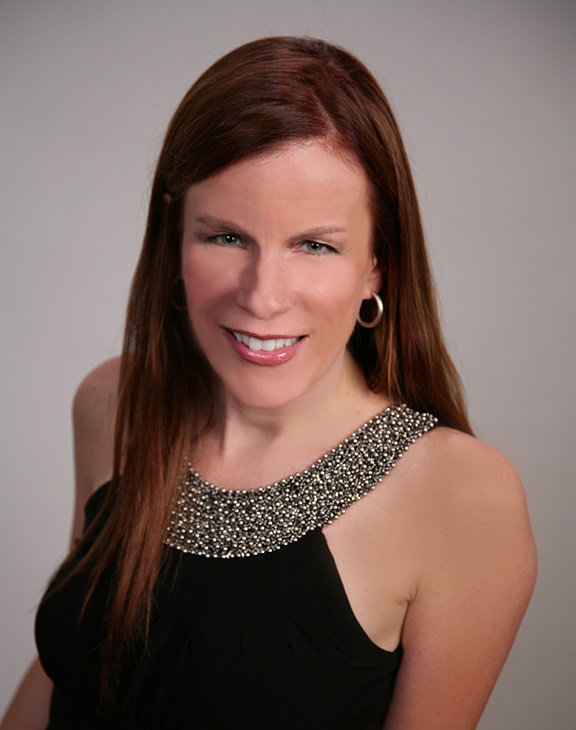 Heidi Skok
Founder and Artistic Director of Resonanz Opera
Master Voice Instructor, Mezzo-soprano
Ms. Skok has previously taught vocal instruction at The New School University on the Voice Faculty of the Actors Studio MFA Program, on the faculty of the New England Conservatory in Boston, Curtis Institute, the University of Kentucky, Bennington College in Vermont, and The College of Saint Rose in Albany, NY. Her students have sung at such opera houses as The Metropolitan Opera, English National Opera, Deutsche Oper Berlin, Leipzig Oper, New York City Opera (now defunct), Washington National Opera, Glimmerglass Opera, Chautauqua Opera, Steans Institute at the Ravinia Festival, Santa Fe Opera, Glyndebourne, and San Diego Opera. Her students sing at The Metropolitan Opera, on Broadway, and in recording studios.
Ms. Skok maintains Skokstudio in Cleveland, New York City, Chicago and on Skype and Zoom. She filled in on the Voice faculty at Oberlin Conservatory in the Fall of 2017 and has now joined the Voice faculty at Lakeland Community College for the Spring, 2018. In addition, she has taught on the voice faculties of The New School University, Bennington College, New England Conservatory, The University of Kentucky and The College of Saint Rose. Heidi Skok's career path has not been conventional nor straight, thus she loves to help other singers who struggle to find their way on their journey. Through her vast professional experience and her technical knowledge of the voice through her own transition to mezzo and other challenges, Heidi brings to singers her joy and passion for aiding other singers to Resonanz Opera which she founded in 2009 with the help of a talented team of singers. Resonanz continues in its new form in the Cleveland area since it's re-launch in 2017.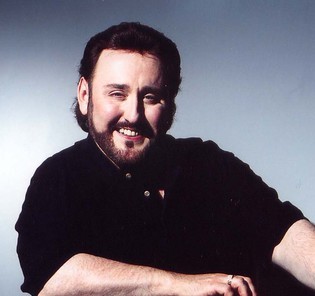 Jon Frederic West
Heldentenor, Master Vocal Instructor to the 2018 Singing Artists: BIG Voices Program
Celebrating his 50th year of singing before the public, Mr. West became one of the top Heldentenors in the world of his generation. The tenor has sung in all the major opera houses, concert halls and orchestras throughout his career. At the Metropolitan Opera, he distinguished himself as the only heldentenor of recent history to sing all six performances of Wagner's Ring Cycle, The Ring of the Nibelungen, after which he was awarded a standing ovation after each act of each opera of each performance.
Mr. West has performed with the Metropolitan Opera, Chicago Lyric Opera, San Francisco Opera, Teatro alla Scala, Milano, Teatro dell' Opera, Rome, The Royal Opera at Covent Garden, Bayerischer Staatsoper, Wiener Staatsoper, Deutscher Oper Berlin, Dresden's Semperoper, Theatre du Chatelet, Opera de Nice, Theatre Champs Elysee, Staatsoper Stuttgart, Frankfurt Oper, NHK and the Bunka Keikan in Japan, Opera de Santiago, Chile, Teatro de Opera Colombia, Opera de Oviedo and Teatro Royal de Madrid.
The tenor was uniquely chosen for the Grand Re-Opening of The Prinzregententheater of Munich, Germany by Maestro Lorin Maazel and The Schirmherrn of German Theaters, the great director August Everding. The performances were broadcast live and subsequently three more times over European cable channels. Having sung most of the important dramatic roles of R. Wagner as well as R. Strauss' canon, the tenor was hailed as "perfectly cast and most vocally convincing Siegfried ever heard in an opera house". Mr. West quickly established himself as the world's foremost interpreter of Siegfried in Siegfried and Siegfried in Goetterdaemmerung.
Read more..
Mr. West further established himself in the title role of Tristan
in Tristan und Isolde.
Klaus Geitel said of Mr. West in
Die Welt;
"Jon Fredric West is the kind of Tristan you seldom hear with any comparable balance of presentation. Without the least sign of exhaustion, he sings through to the conclusion with a fresh voice, even in the murderous chain of hallucinations under which he dies to meet Isolde's arrival".
A frequent guest of the Salzburger Festspiele, Easter Festspiele, Edinburgh Festival, the May Festival (Cinncinnati and Ann Arbor), The BBC Proms, The Maggio Musicale in Florence, The Canary Islands Music Festival and the San Sebastian Festival under the baton of Hans Graf, where critics praised the tenor's performance as "the Tristan of a lifetime".
Mr. West has made many Cds and Dvds of complete opera and concert songs. His Dvd of Siegfried released through Euro Arts and Naxos won the Best Ring Cycle Award DVD in 2004 and was listed on the German Critics Top Ten List of 2004. His recording of Schubert's greatest cycle, Winterreise with the great pianist Jerome Rose led to a Grammy nomination. The critic for www.mvdaily.com said; "If there was a single highlight to the festival, it was most certainly a stunning reading by Mr. Rose and the dramatic heldentenor Jon Fredric West of Schubert's haunting song cycle Winterreise".
Mr. West has collaborated throughout his long career with such notable conductors as; James Levine, Zubin Mehta, Lorin Maazel, Claudio Abbado, James Conlin, Sir Simon Rattle, Christoph von Eschenbach, Sir Andrew Davis, Sir Alexander Gibson, Sir Colin Davis, Michael Tilson-Thomas, Eugene Ormandy, Semyon Bychkov, Bernard Haitink, Lukas Foss, and Christian Thieleman.
Jon Fredric West D.M.A. is a native of Dayton, Ohio, having studied at Bowling Green State University where he received a Bachelor of Music Major in Vocal Performance. His graduate work was done at Manhattan School of Music and at The Julliard American Opera Center. In 2006 Mr. West was awarded a Doctorate of Musical Arts, Honoris Causa which carries full rights and privileges from his Alma Mater. In 2010 he was recognized with the prestigious, "Centennial Award of the 100 Most Influential People in 100 Years of Bowling Green State University".
He has lectured and given master classes at many opera companies and universities throughout the United States and around the world. Having singers in private studio who have succeeded in both opera and oratorio, he currently has students on full scholarships to Carnegie Mellon University, Hart School of Music and the Manhattan School of Music as well as a career heldentenor (Clay Hilley) who just won 1st place in the prestigious Wagner Society of New York's Wagner competition. He was the first person to win 1st place in six years.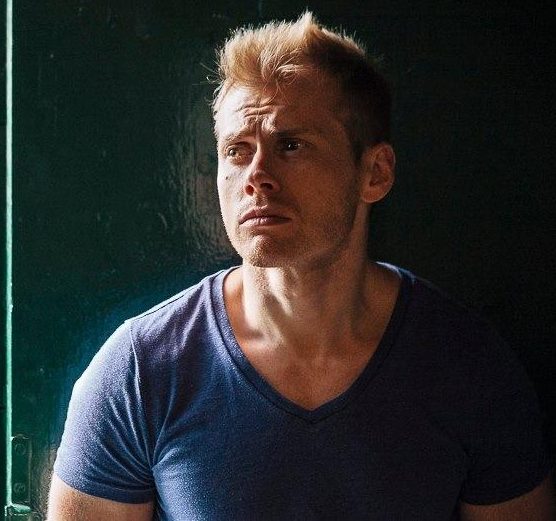 Timothy Nelson
Stage Director

Timothy Nelson has directed over 70 productions of opera and theater throughout the United States and Europe. The Baltimore Sun and The New York Times have both referred to Nelson as "The Future of Opera." He recently directed the Nederlandse Reiopera's highy acclaimed production of Le Pecheurs de Perles and the Barbican's L'Incoronazione di Poppea. Upcoming projects include Orphee et Eurydice for Opera Grand Rapids; La Calisto for the English Touring Opera's UK National Tour; The Fairy Queen for the Iford Arts Festival in Bath, England; and The Lighthouse for the Armel Opera Festival in Budapest. Recent projects have included Il Ritorno d'Ulisse in Patria for the Academy of Ancient Music and Barbican Theatre in London; and Ballo in Maschera for the Iford Arts Festival.
From 2002-2012, Nelson served as Artistic Director of the American Opera Theater, directing and designing a diverse body of productions including baroque masterpieces Messiah, La Calisto, and Jephtha. Nelson also directed the American premiers of La Didone and David et Jonathas at the Brooklyn Academy of Music, and a national tour of his acclaimed circus production of Acis and Galatea. Other work includes productions of Rigoletto and Madama Butterfly for Sardinia's Festival Ente Concerti, Aureliano in Palmira for the famed Festivale della Valle d'Itria in Martina Franca, Riders to the Sea for Amsterdam's Grachtenfestival, La Voix Humaine for the Residentie Orkest of the Hague, and Giulio Cesare for Opera London. Nelson is a frequent guest of the Nederlandse Reisopera, where he has directed and designed productions of The Lighthouse and the theater piece Figaro in Four Quartets.
Nelson served as Artistic Director of the Netherlands Opera Studio where he directed and designed productions of Don Giovanni, La Boheme, Pelleas et Melisande, and The Rape of Lucretia. He is currently Artistic Director of Nieuwe Stemmen of the Rotterdam Operadagen and of the Accademia Europea dell'Opera, where he has directed and designed Les Dialogues des Carmelites, Die Zauberflote, Il Ritorno d'Ulisse in Patria, Cosi fan Tutte, and Alcina." Other guest credits include work for Bard College, Georgetown University, Indiana University, Oberlin College, Royal Hague Conservatory, and Peabody Conservatory.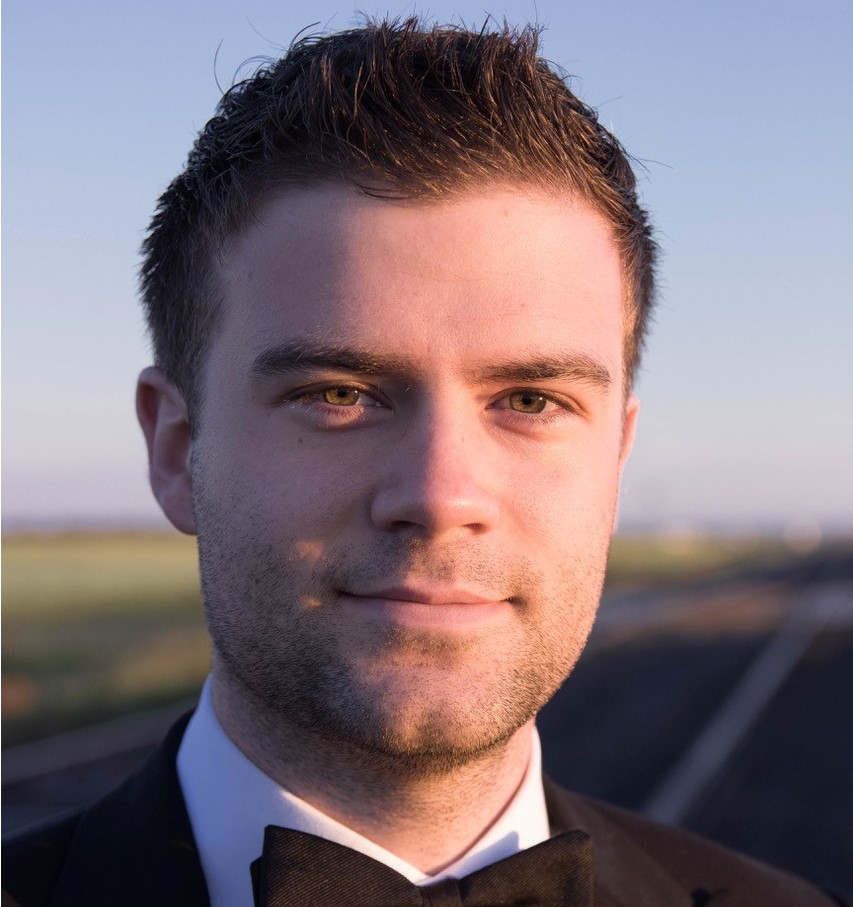 Tayte Mitchell
Stage Director

Tayte Mitchell is currently finishing his Bachelors of Music, dual majoring in Voice Performance under Lorraine Manz and Opera Directing under Jonathon Field at The Oberlin Conservatory. At Oberlin, Tayte's operatic engagements include Ben in Menotti's The Telephone, The Son in Michael Torke's Strawberry Fields, Oronte in Handel's Alcina, and Le Prince Charmant in Massenet's Cendrillon. This past summer, Tayte sang the title role in Britten's Albert Herring with the Halifax Summer Opera Festival. Tayte has received Honorable Mention from the Hal Leonard Art Song Competition and was named an Albert Rees Davis Scholar by the Singer's Club of Cleveland's S. Livingston Mather Competition. New to stage direction, Tayte directed Poulenc's La Voix Humaine with Oberlin Chamber Opera as well as Woody Allen's comedic play Central Park West as part of the Oberlin Theatre Lab Series.
An opera director-in-training, Tayte Mitchell has just won first place in the National Opera Association's Opera Production Competition for his fall 2016 production of Poulenc's La voix humaine. Bravo to the whole team—director Tayte Mitchell, soprano Annie Zara, pianist Phillip Matsuura, and opera coach Alan Gene Montgomery. (Be sure to catch Tayte's production of Menotti's The Medium on campus at the end of January. Visit https://www.oberlin.edu/ )
Tayte looks forward to again directing Menotti's The Medium, Barber's A Hand of Bridge, as well as Puccini's Suor Angelica in July 2018 with Resonanz Opera.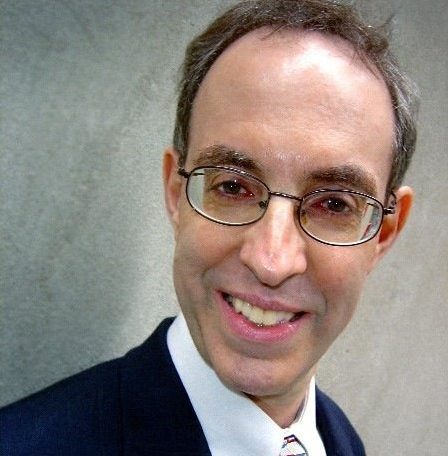 Roger Malouf
Master Vocal Instructor, Vocal Coach

As an Assistant Conductor with the Metropolitan Opera, Roger Malouf has worked on productions led by maestros Levine, Ne´zet-Se´guin, Luisi, Gergiev, Rattle, Maazel, Domingo, Rudel, Armiliato, and Davis, among others. An Assistant Professor at Mannes College of Music, and Co-Director of the Opera Workshop in the Extension Division, he has also served on the staff of New York City Opera and The Juilliard School. As a vocal coach, he is currently on the faculty of the Bel Canto Institute in Italy and Respiro Opera NYC. He has taught at the International Vocal Institute in Croatia, the American Institute for Musical Studies (AIMS) in Austria, and at Portland State University's Deutsche Sommerschule am Pazifik.
Mr. Malouf has served as an accompanist for the Belvedere Competition at the Wiener Kammeroper and for the Jugendfestspieltreffen at the Bayreuth Festival. He has given master classes in opera for Manhattan Opera Studio, and in art song at the University of California, Santa Barbara. Mr. Malouf has conducted productions for Little Opera Theatre of New York, New York Lyric Artists, Trinity Church on Wall St., Brooklyn Repertory Opera, and the Natchez Opera Festival. He is a frequent adjudicator for the Metropolitan Opera National Council Auditions, the Paris Opera Competition, and the Altamura/Caruso Vocal Competition.
Joel Jameson
Vocal Instructor, Vocal Coach, Bass

Joel Jameson, Bass, has enjoyed a prolific performing career. As a leading operatic Bass he has performed a wide range of Verdi roles including:  Ramfis and the King in Aida; Sparafucile in Rigoletto; Padre Guardiano in La Forza del destino; the Friar in Don Carlo; Wurm in Luisa Miller; Dr. Grenvil and Marquis in La Traviata. In other Bass roles he has performed Sarastro in Die Zauberflote; Figaro in Le Nozze di Figaro; Leporello, Il Commendatore, Masetto in Don Giovanni; Colline in La Boheme; and Ralph in La Jolie de Perth. Noted debuts include the prestigious Caramoor Opera Festival in Katonah, New York singing the role of Gazella with Will Crutchfield conducting Lucrezia Borgia; Houston Grand Opera singing the Fifth Jew in Salome conducted by Maestro Christoph Eschenbach with the Houston Symphony; and Minnesota Opera singing the role of the King in Aida conducted by Richard Buckley. Other performances include Pittsburgh Opera, Sarasota Opera, Opera North Carolina, Cleveland Opera, Opera Festival of New York, Long Island Opera, West Side Opera and Opera Illinois.
Mr. Jameson's voice teachers have been Ms. Dodi Protero, New York city; Dr. Thomas Cleveland, director of Vocology at Vanderbilt Universities voice center, and Metropolitan Opera Bass Jerome Hines. Mr. Jameson participated in and worked directly with Mr. Hines in his Young Artist Development Program Opera Music Theater International, (OMTI) of Newark, New Jersey where he was introduced to Mr. Hines opera, I AM THE WAY. Mr. Jameson had the privilege of performing the role of Jesus in the Resurrection of Lazarus scene and holds the distinction of the only Bass who has performed the role of Jesus in this scene since the death of Mr. Hines. Mr. Jameson made his Carnegie Hall debut with the New England Symphonic Ensemble as Bass soloist in Mozart's Coronation Mass. He performed as Bass soloist in selections from the Verdi Requiem at David Geffin Hall, Lincoln Center, NYC, Bass soloist in Mozart's Requiem, Beethoven's 9th symphony and Choral Fantasy with the Nyack College Civic Orchestra and Chorale in Nyack, New York where he has been Associate Professor of Music, Vocal department chair, Director of Choral Activities and Conductor of the Opera Workshop for the past 15 years.
Mr. Jameson received his Bachelor of Music degree in vocal performance from Illinois Wesleyan University, Masters degree in vocal performance from the University of Southern California, and earned an Artist's Diploma in Professional Operatic Studies from the Pittsburgh Opera Young Artist development program, Tito Capobianco, General Director. He continues to perform, teach, and coach in New York.
Shelley Jameson
Assistant Stage Director, Vocal Instructor, Vocal Coach

Shelley Jameson, Soprano has sung with leading operatic artists in major opera houses both national and internationally.  Noted performances and debuts include; singing opposite the internationally acclaimed tenor, Placido Domingo in her Washington Opera debut in the revival of Le Cid by Massenet, as the Infanta.  Ms. Jameson again appeared with Mr. Domingo in Parsifal by Wagner as the First Flower Maiden.  Ms. Jameson made her Carnegie Hall debut singing the soprano solos in the Coronation Mass by Mozart and Magnificat by John Rutter with the New England Symphonic Ensemble.  She made her international debut as Violetta in La Traviata by Verdi, at the National Opera of Japan in Tokyo. Ms. Jameson has also appeared with the Teatro Municipale in Santiago Chile, Bolshoi in Moscow, Los Angeles Opera, New York City opera, Pittsburgh opera, Sarasota opera, Virginia opera, Kentucky opera, Arizona Opera and Connecticut Grand Opera.  Her roles include:  Violetta in La Traviata, Musetta in La Bohème, Pamina in Die Zauberflöte, Gilda in Rigoletto, Baby in Ballad of Baby Doe, Norina in Don Pasquale, Konstanze in Die Entführung aus dem Serail, Marguerite in Faust, Donna Anna and Zerlina in Don Giovanni, Lauretta in Gianni Schicchi, the title role in Suor Angelica, Hannah in Die Lustige Witwe, Anna Gomez in The Consul, Miss Wordsworth in Albert Herring and Susanna in Le Nozze di Figaro.
Ms. Jameson is also an Artist in Residence in Voice at Nyack College in Nyack New York.  She is the co-founder, producer, and stage director of the Nyack College Opera Workshop.  Ms. Jameson has directed and produced for her students numerous opera scenes from such operas as Don Giovanni, The Ballad of Baby Doe, Rigoletto, and La Boheme.  In 2006, Ms. Jameson expanded the Opera workshop to include full productions including: Carmen, La Boheme, Suor Angelica, Gianni Schicch, Il Tabarro,  La Traviata, Die Zauberflote, Merry Widow, and Die Fledermaus. The Nyack College Opera Workshop also had the distinct pleasure of performing scenes from I Am the Way, written by Metropolitan Opera Bass Jerome Hines. The scenes performed were the first to be produced since the death of the composer.
Ms. Jameson received her Bachelors Degree in Vocal Performance from Illinois Wesleyan University, her Masters Degree in Vocal Performance from the University of Southern California, and an Artist Diploma in Professional Opera Studies from Duquesne University in conjunction with Pittsburgh Opera.  She also completed the Opera Music Theater International young artist program directed by Metropolitan Opera Bass Jerome Hines.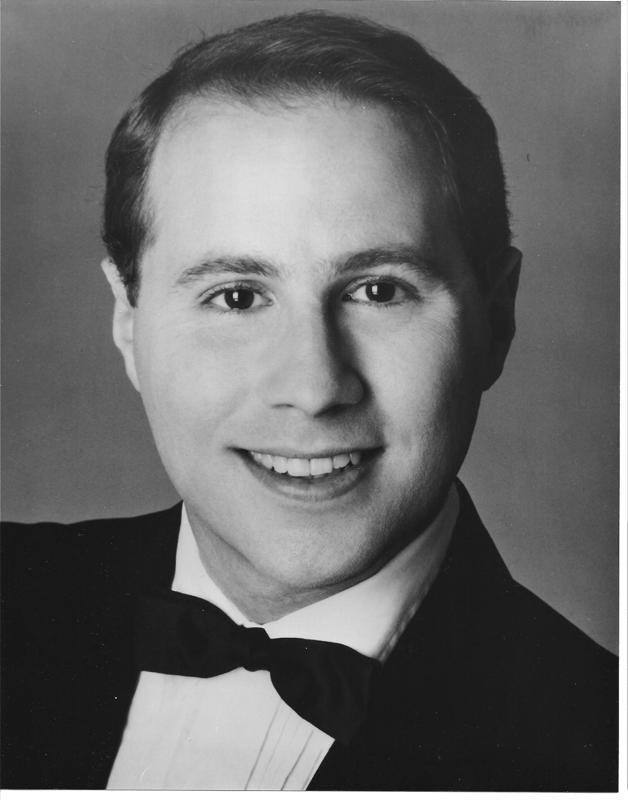 Evan Solomon
Pianist
Pianist Evan Solomon has appeared in chamber music and vocal recitals in France, Germany, China, Japan, Korea, and throughout the United States. His exceptionally wide repertoire has led to frequent engagements as official pianist at events such as the Hannover International Violin Competition, the International Viola Congress, the West Point Clarinet Summit, and the Starling-DeLay Violin Symposium. A highlight of this past season was his premiere of the Concerto for Piano and Orchestra by composer Gerald Busby with the Orchestra at Shelter Rock.
Mr. Solomon's performances as faculty artist of the Great Mountains Music Festival in Korea have been heard on the Korean Broadcasting System and NPR's "Performance Today." Additional television credits include appearances on A&E Network's "Breakfast with the Arts" with violinist Sarah Chang and cellist Han-Na Chang, and "Live from Lincoln Center: Perlman at the Penthouse" on PBS. His recordings with tenor Michael Sells and clarinetist Seunghee Lee have received wide critical acclaim.
Evan Solomon began his piano studies with Olga Radosavljevich at the Cleveland Institute of Music. A graduate of Grinnell College with a major in mathematics, he received the Master of Music degree from the University of Southern California as a student of Brooks Smith. Mr. Solomon was on the accompanying staff of the Juilliard School for over thirty years.
Peter Jacobson
Founder & Director of Total Vocal Freedom, Vocal Instructor of the Singing Artists BIG Voices Program

Peter Jacobson is an AmSAT-certified (American Society of the Alexander Technique) teacher of the Alexander Technique. He is a graduate of Alexander Technique Mid-Atlantic, where he trained with Nancy Romita and Wendy Salkind. Jacobson began his teacher training at Alexander Technique Urbana, where he studied from Rose Bronec and Rick Carbaugh. His training took place over three years (1600 hours). A singer, multi-instrumentalist, conductor and music educator, he discovered the Alexander Technique over 13 years ago after suffering from back pain and tendonitis while pursuing his music studies.
In addition to his private teaching, Jacobson has taught AT workshops and group classes to musicians at Peabody Conservatory (Baltimore, MD), Towson University (Towson, MD), Gettysburg College (Gettysburg, PA) and the Orchestra Institute of Napa Valley (Yountville, CA). Concurrent with his Alexander Technique teacher training, Jacobson has earned advanced degrees in Conducting from University of Illinois and Peabody Conservatory. Please visit his website at https://www.totalvocalfreedom.com.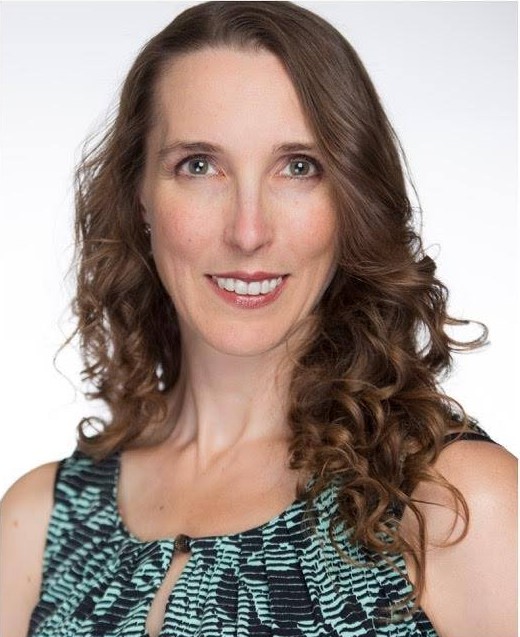 Elizabeth Rotoff
Vocal Instructor, Fitness Trainer, and Nutrition Coach

Elizabeth Rotoff, mezzo-soprano, has performed across Canada and in England in opera, musical theater and recital.  She has had leading roles in the operas Carmen, Amahl and the Night Visitors, The Tales of Hoffman, La Clemenza di Tito, Cosi fan tutte, Die Fledermaus, Hansel and Gretel, The Medium and many more.  Most recently she appeared as Lalume in Kismet.
The Edmonton Sun stated that her performance was riveting and that she has a haunting mezzo voice.  The Bognor Regis Observer (England) reported, "The range of her powerful voice, coupled with an obvious deep understanding of the poetry made a memorable experience for the appreciative audience."  Opera Today said of her performance in Lennox Berkley's A Dinner Engagement, "She was brilliantly haughty and convincingly statuesque".
Elizabeth has been a private voice teacher for over 20 years. She has taught students of all ages. Many of her students have gone on to professional careers in classical music, musical theatre and jazz.  An active member of NATS, she is currently VP of the Manitoba chapter.  In addition, Elizabeth is an active adjudicator and clinician. She was a guest presenter at the NATS National Conference in Chicago in 2016.
She has a strong passion for fitness and nutrition. As a certified personal trainer, Zumba and PiYo Live instructor, triathlete and nutrition coach, she frequently gives presentations on cross-training and nutrition to running groups and businesses, as well as instructing group fitness classes. This led her to develop The Fit Singer, where she empowers singers to achieve optimal health through an holistic approach encompassing body, mind and spirit. You can find out more about Elizabeth at www.thefitsinger.com.
Beverly O'Regan Thiele
Acting Instructor, Singing Actress

In almost 30 years of singing "Classical" and contemporary opera, Beverly O'Regan Thiele is known for her natural ability to move an audience like few others in the business. At Resonanz Opera, Ms. O'Regan Thiele will work with singers to hone their acting skills by helping them become intimately acquainted with the character he or she is portraying. This happens from talking through various historical factors of the opera as well as the period each piece will be set, and from finding how that affects the characters and overall energy of the piece; discovering what the singer's own life experiences may bring to their character as well as working with some of the exercises created by the renowned actor/teacher Uta Hagen. The singer will learn to recognize and overcome obstacles he or she may find in their characters as well as his or her own comfort level on stage. Ms. O'Regan Thiele will address the specific and unique challenges opera singers face in acting realistically within the restrictions granted to singers by the composer and librettist, as well as having to be so strong in one's vocal technique yet be able to be natural or if called for, stylized, in his or her character portrayal.
Ms. Thiele is also known for being a consummate singing actress, noted for the intensity and honesty of her character portrayal with a clear, silver-toned singing voice. She has earned critical acclaim for her interpretations of many important roles from repertoire of the eighteenth into twenty first centuries. These roles include "Magda Sorel" in Menotti's The Consul (also recorded on Newport Classics), "Blanche" in Previn's A Streetcar Named Desire, the title roles in Floyd's Susannah, Barber's Vanessa, Picker's Thérèse Raquin, Janacek's Jenůfa and Káťa Kabanová; "Mrs Williamson" in David Lang's The Difficulty Of Crossing A Field, "Abigail" in The Crucible, "Marie Antoinette" in Corgliano's The Ghosts Of Versailles, "Arkadina" in Pasatieri's The Seagull, and "Miss Jessel" in Turn Of The Screw. She premiered the leading soprano roles in two world premieres by Michael Nyman: Man And Boy: Dada and Love Counts; other important roles include Mozart's "Donna Elvira", "Fiordiligi", "Erste Dame", Puccini's "Musetta", three heroins in Il Trittico, "Chrysothemis" in Elektra, and "Giulietta" in Les Contes D'Hoffman. Houses in which she has performed include Lyric Opera of Chicago, Washington National Opera, Metropolitan Opera, Badisches Staatstheater, New York City Opera, Glimmerglass Festival, Broomhill Opera Festival in England and the Armel Festival in Szeged, Hungary.
Lyndsey Stropkey
Certified Yoga Teacher, Certified Yoga Dance Teacher

Lyndsey is a 2004 graduate of Hiram College with a BA in music, with flute and voice as her main instruments. She is thrilled to unite her passion for music with the arts of mindfulness and yoga and has recently begun offering yoga classes with live music as well as playing and singing locally around Ohio.
Lyndsey began her journey with yoga and healing arts when she took her first yoga class at the Shree Muktananda Ashram in the year 2000. She came into the practice seeking knowledge and physical health and found a world of emotional and spiritual healing as well. From there, she continued her practice at home, studying independently, and eventually began taking vinyasa flow classes at a local gym. Though she loved the physical movement, she always found herself wanting to know more about ALL the aspects of yoga aside from the postures. What about philosophy, breathing, chanting, meditation and MORE relaxation?! She found it all in the Kripalu tradition, and in 2008, Lyndsey attended a month long immersion at the Kripalu Center, where she received her 200-hour Kripalu Yoga teacher certification. She returned to Kripalu later that year to get certified to teach Yoga Dance- a practice that combines her love of music, yoga, and dance.
In 2009, she obtained her basic certification as a practitioner of Thai Yoga Massage of the Tao Mountain lineage. That same year, she took her first degree Reiki class and became a certified Pilates instructor through the National Exercise Teacher's Association. In 2010, Lyndsey completed her Master level of Usui Reiki training with Erin Hill and became her apprentice, going on to co- teach and expand the curriculum in The Branches of Wellness School of Reiki. She has returned to The Studio Cleveland and completed intermediate Thai massage training in 2013. In 2017, Lyndsey completed her 300-hour Kripalu Yoga teacher certification, and she teaches to all ages all around Lake County and the Cleveland area, including teaching patients and employees of the Cleveland Clinic. She particularly enjoys teaching a variety of yoga styles to people who think they cannot do yoga. It is so gratifying watching people blossom and unfold as they come home to themselves and release imagined limitations.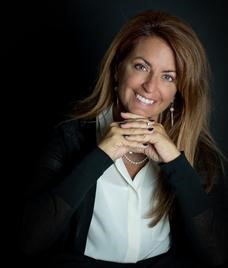 Laura Gray
Self-Esteem Coach of the Singing Artists High School Internship Program

Laura is the Founder/Executive Director for IPride, a self-esteem building program for youth with an emphasis on creative thought/expression and basic physical fitness. IPride has been Alive! at: Wickliffe Middle School, The Boys & Girls Club of Cleveland, Lake County Juvenile Detention Center, Forbes House, Center for Arts-Inspired Learning, Cleveland Heights-University Heights School District, The Loving Hands Group, After-School All-Stars, Willowick Public Library, Willoughby Public Library and a number of other organizations throughout Northeast Ohio.
A lifelong creative writer, in 2012, Luna Negra, a Kent State University publication, published her poetry. Laura's poignant personal story of triumph and survival went live on a women's website, Women for One, in July 2017. http://womenforone.com/the-little-cloth-secret-keeper/
A proud mom of three sons and three dogs, Laura is a certified personal trainer from the Aerobics and Fitness Association of America, a published author and holds a Bachelor of Arts in Communications from Bowling Green State University. She lives by the mantra "who can I help today?" For more information on IPride, please visit: http://www.ipride.net. IPride is dedicated to the honor and memory of her dear mother Elaine.
2017 Singing Artists Program Profile Archive